WELCOME TO THE UCWF STORE
Dear Store Patrons,
The Utah Chukar & Wildlife Foundation Store was set up to help all wildlife. The revenue from these sales will aid in wildlife conservation, habitat restoration, and wildlife academia; and it's a great way to show your support!
Just click below on the items you'd like to purchase and then checkout through Paypal; its easy, safe, and you'll feel great knowing your support will help fund future wildlife projects in Utah.
Thanks, UCWF
UCWF STRAP VEST – $240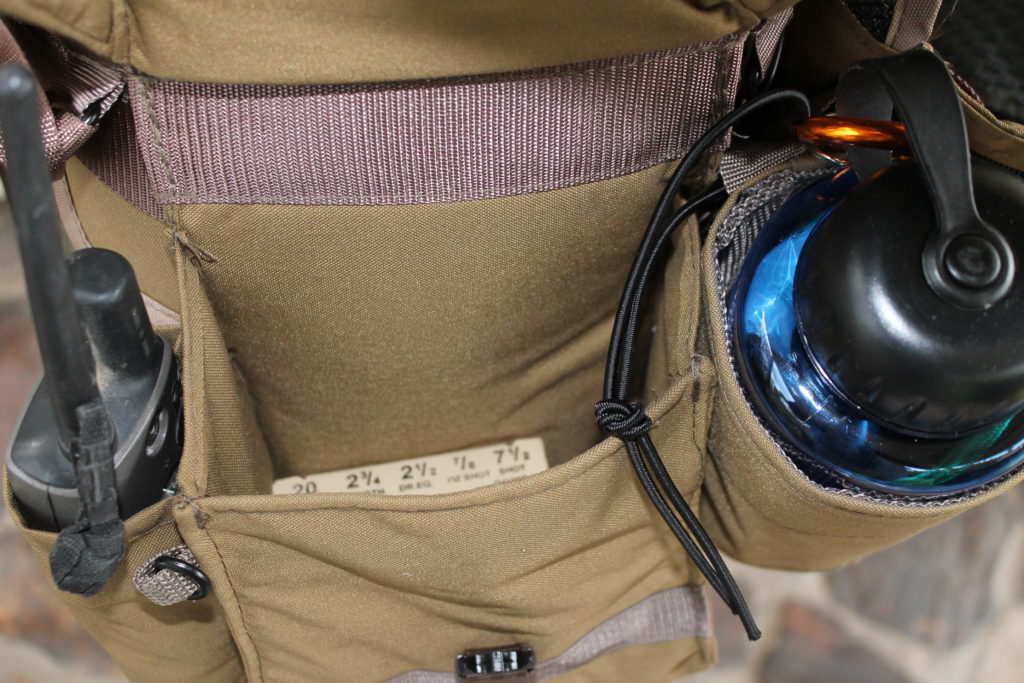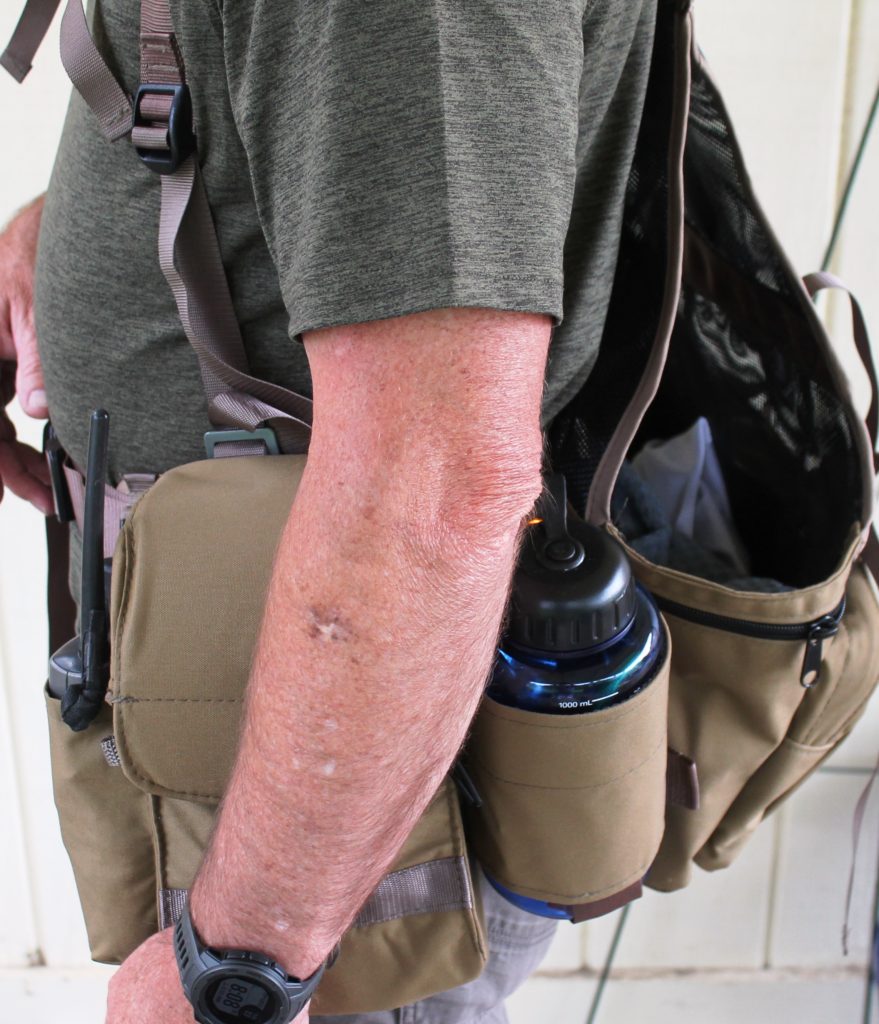 A durable, lightweight, comfortable, breathable upland strap vest with plenty of space for gear and water! This vest was built by a master pack designer with input from UCWF members. This vest is for the serious upland hunter.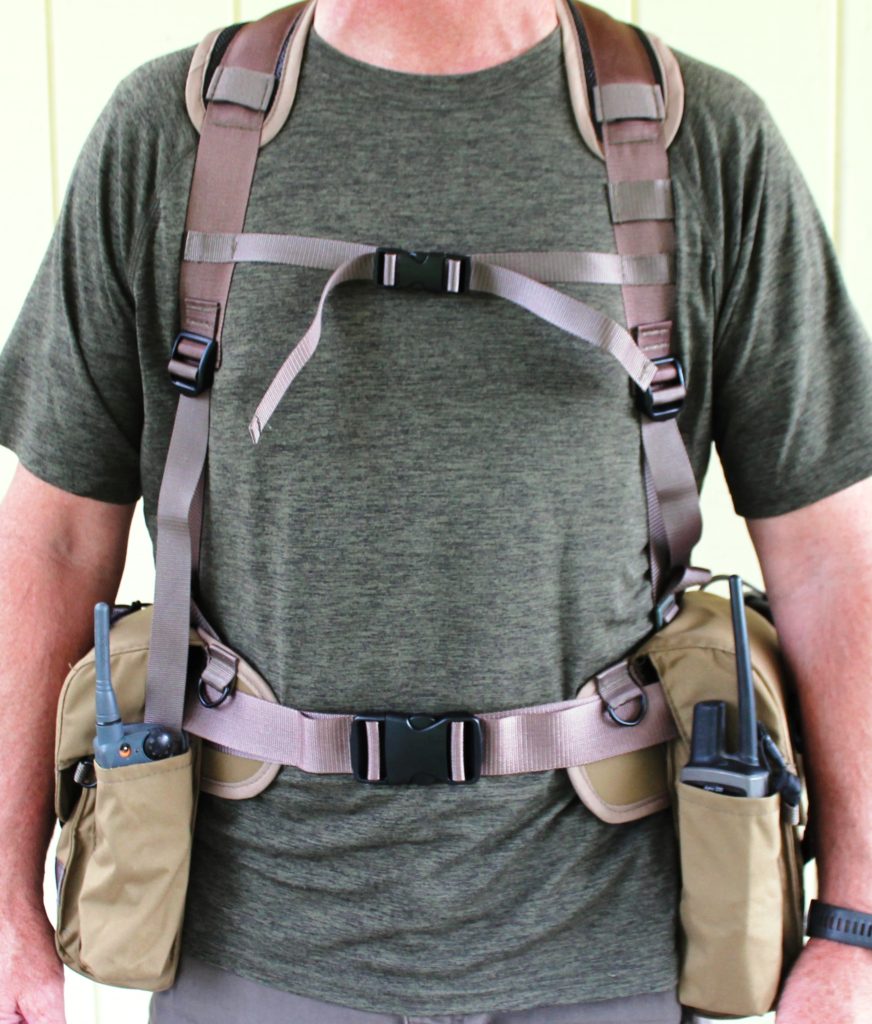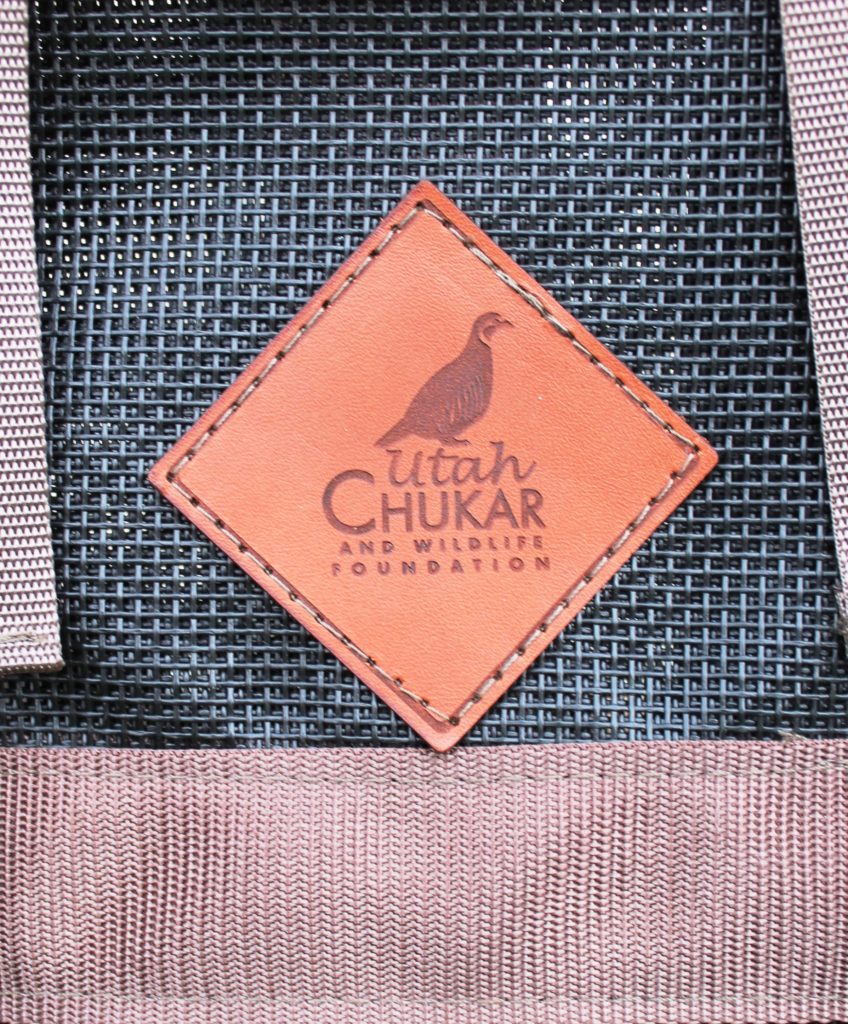 Adjustable straps to fit most anyone, multiple pockets for water bottles and a water bladder. Additional pockets with large zippers and straps for shells, GPS, transmitters, phone, jacket, and anything you like for a day in the field or on the mountain. $240 plus $15 for shipping.
SHORT SLEEVE T-SHIRT (Tan) – $15
Great looking 100% Polyester shirts with the UCWF logo on the front and a new design of chukars climbing a cliff, Shirts come in Tan in sizes 2X Large, Xtra-Large, Large, Medium and Small.
SHORT SLEEVE T-SHIRT (Black) – $15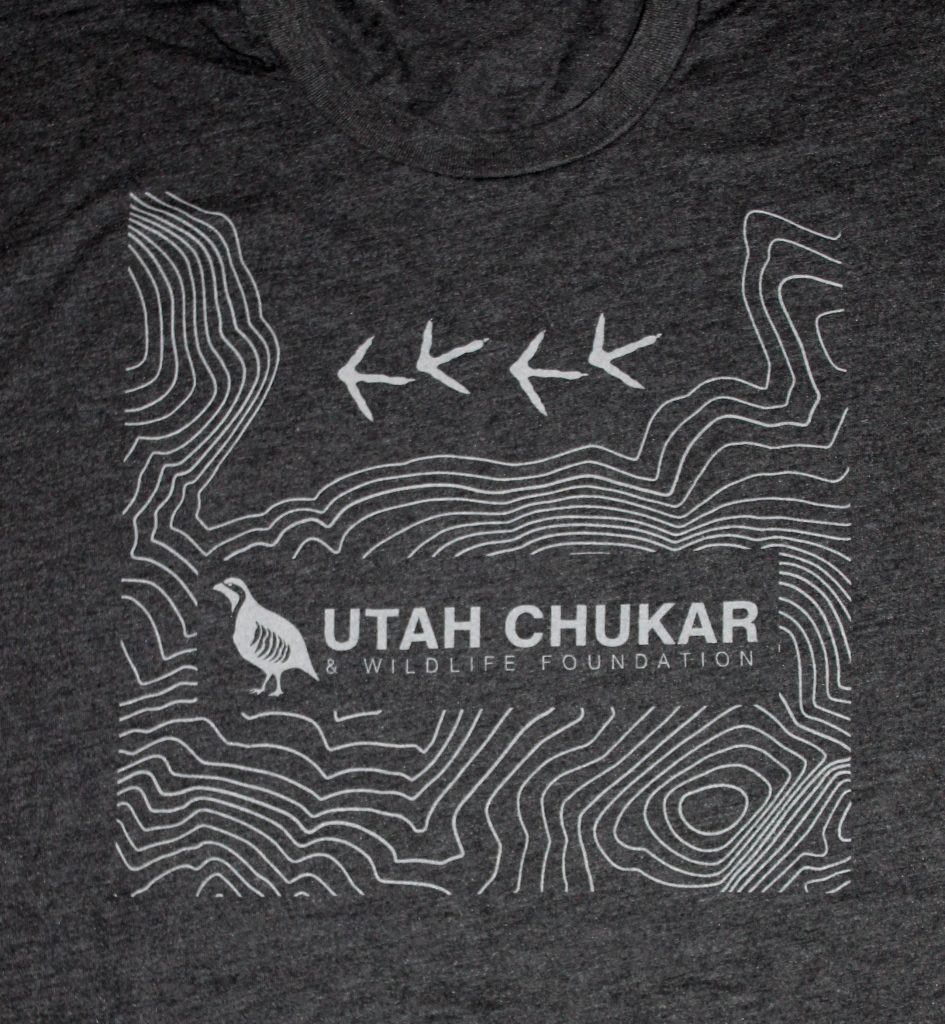 Be one of the first to own a t-shirt with a new design of a topo map with the Utah Chukar & Wildlife Foundation on the front. The shirt is made of a blend of poly and cotton so it is cool and comfortable. It is a really soft shirt and lightweight. Shirts come in black and in all sizes.
SHORT SLEEVE DRI-WICK T-SHIRT – $15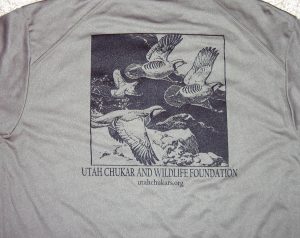 UCWF Logo on the front and flying chukars on the back. Shirts are made of Dri-Wick material. Dri-Wick is preferred by most outdoorsmen. Shirts come Olive and Charcoal in various sizes.
LONG SLEEVE T-SHIRT – $20 EACH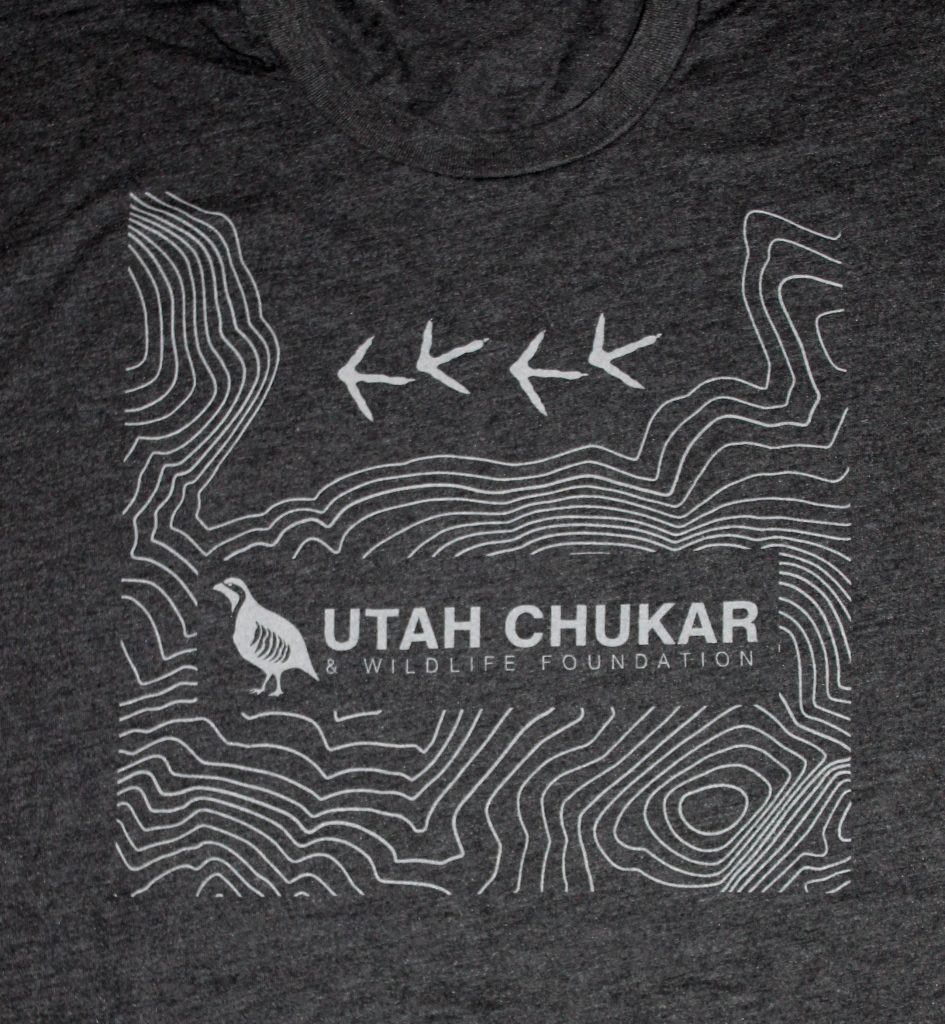 New design on the front of a light weight long sleeve shirt made of 100% Polyester for those cold winter days. Long Sleeve Shirts only come in Black.
LONG SLEEVE DRI-WICK SHIRT – $20 EACH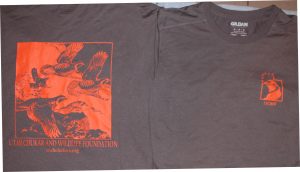 Similar design as the short sleeve Dri-wick shirts but has the new style logo on the front. The Dri-Wick material is preferred by most outdoorsmen. Shirts come in Charcoal and various sizes.
EMBROIDERED HATS – $20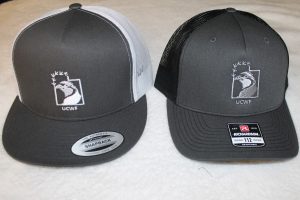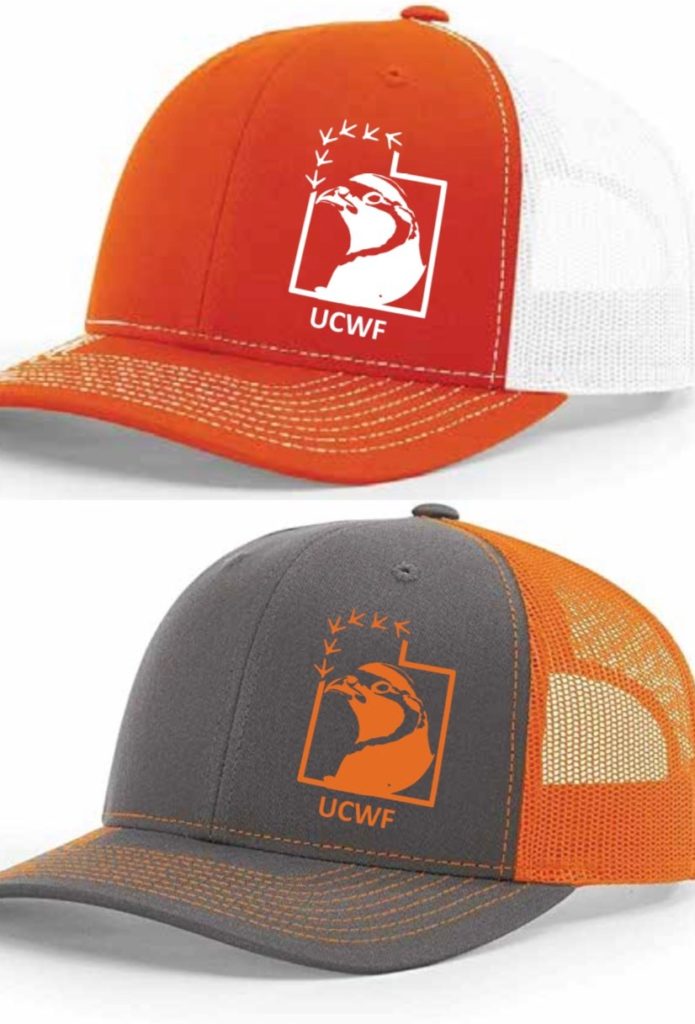 New style adjustable hats with the UCWF logo on the right panel or centered. Be the first in your group to have a unique hat with an embroidered UCWF logo. 1 size fits most. $20 Each plus shipping.
HOODED SWEATSHIRT with ZIPPER – $25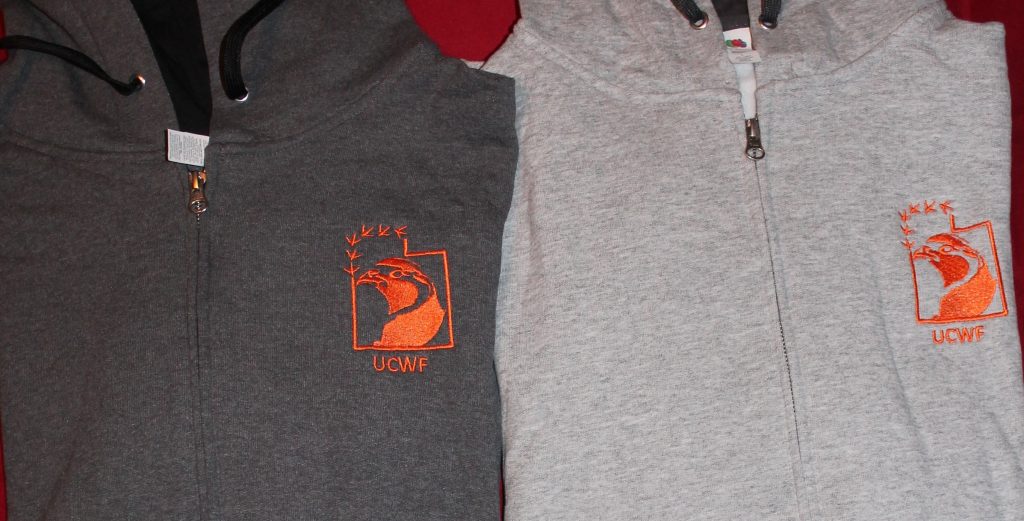 A Lightweight hooded sweatshirt with a zippered front. Great for those days when the mornings are cold but you know it is going to get warmer. The zipper on the front allows you to cool down without having to remove clothing. The UCWF logo is on the front. They come in light grey and grey.